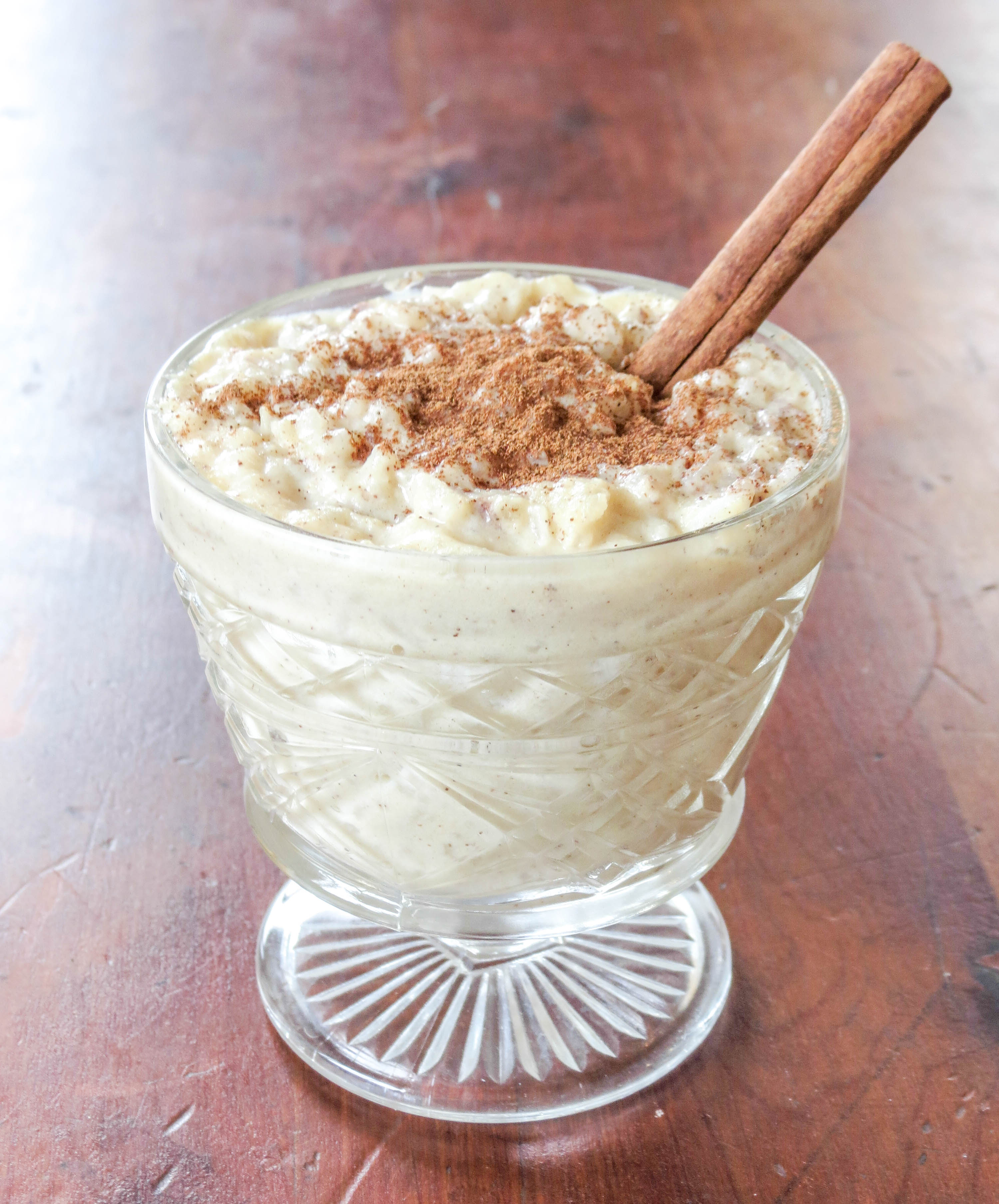 Q: Spring is the time to try something new and diversify your diet by baking light and sweet pies or puddings. You won't probably impress an Englishman with a rice pudding. However, you can surprise them with the speed of cooking this traditional dish. Am I right saying that the microwaved rice pudding retains its unbelievable taste and aroma?
Is Rice Pudding a Dessert or the Main Dish?
It turns out that rice pudding is one of the favorite dishes not only in Great Britain but all over the world.
It is boiled and baked. A lot of people cook it for breakfast, and in Turkey, for example, the rice pudding is considered one of the most popular desserts.
Most of the recipes include sugar, nuts, fresh or dried fruits, so the rice pudding can safely be considered a dessert.
How to Microwave Rice Pudding for Kids?
The rice pudding can be a great solution for kids diet. These small and naughty gourmets always demand something special, super tasty, sweet and… not a soup.
We recommend you to try out this recipe of the rice pudding in the microwave oven, and maybe one of your kids' afternoon snacks will be saved this week.
Ingredients:
Milk rice porridge – 1 liter
Eggs – 2 pcs
Semolina – 2 tbs
Vanillin – a pinch
Preparation:
Mix the eggs in the porridge. Add sugar and a pinch of vanillin.
Pour semolina into the mixture and stir thoroughly.
Put the mass into the silicone molds and microwave at 800 Watt for 4 minutes. Don't open the door letting the rice pudding to sit inside for 2 minutes.
Switch on again and microwave for 2 minutes more.
Again, let it rest for 2 minutes and bake in the microwave oven until readiness (it takes about two minutes, too).
When ready, decorate with fruits or nuts, top with your favorite jam or jelly.
If the kids are too small, do not add any flavors, just serve as it is.
Orange-Colored Rice Pudding with Apricot
It will take you less than 20 minutes to cook this rice pudding with dried apricot and orange.
Ingredients:
Rice – 200 g
Skim milk – 550 ml
Ground nutmeg – large pinch
Dried apricots (cut and ready-to-eat) – 125 g
Juice and peel of 1 orange
Fat-free thick yogurt or sour cream – 4 tbs
A handful of almonds (toasted and chopped)
Honey – 1 tbs
Preparation:
Take a large microwave-safe bowl and put rice, milk, and nutmeg there.
Cover the bowl with a film, pierce it, and microwave for 5 minutes at full power.
Stir and leave for 1 minute, then send to the microwave oven again for 5-6 minutes or until the rice is cooked. All the milk should be absorbed.
Let the rice stand at the room temperature for 2 minutes.
Mix honey, apricots, and orange juice in another ceramic or glass bowl, and cook at high power for 1 minute until the apricots are softened completely.
Implement the apricots into thick yogurt or sour cream and add a pinch of orange peel.
Mix all the ingredients together.
Decorate the dessert with sliced almonds and orange peel, and sprinkle with honey.
A Three-Minute Rice Pudding
Ingredients:
Rice – ½ glass
Milk – 3 cups
1 ½ glasses of water
1/3 cup of sugar
Eggs – 2 pcs
¼ pack of butter
A pinch of salt
1 tbs of almonds, cinnamon, and raisins.
Preparation:
Pour the rice in a large heat-resistant bowl, salt it, pour water and add butter.
Microwave the mass for 8 minutes at full power.
After having added almost all of the milk, put the bowl in the microwave for another 2 minutes.
Whip the eggs with the remaining milk. Keep adding almonds, raisins, and sugar until the mass becomes homogeneous.
Mix it with rice thoroughly, and bake in the microwave oven for 5 minutes at high power.