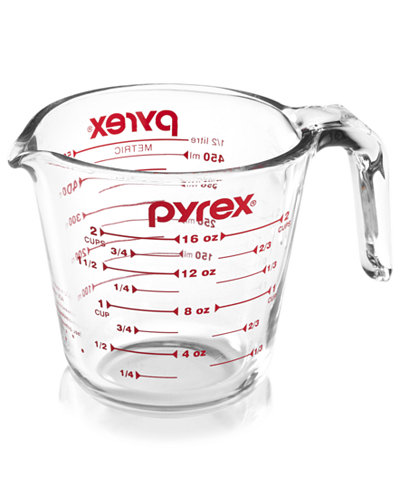 Q: The Pyrex brand is known for production of kitchenware which is slightly more heat-resistant than other products of this type. This is the well-known information. Now here goes the other fact: Pyrex is designed for ovenware. Does this mean Pyrex is suitable for a microwave oven?
Can I Microwave Pyrex?
The manufacturers themselves, in some of their press releases, assure that Pyrex glass is safe for a conventional oven as well as for a microwave oven.
This type of glass is harder and thicker than the other brands' glassware, although there are some peculiarities of it that the manufacturer failed to mention on his official website.
There are both pros and cons of using Pyrex for cooking and heating food in the microwave oven.
When you first buy the Pyrex glass, it is said on the packaging that these dishes are freezer safe, microwave safe and oven safe.
But many users still report problems like cracking, exploding or else.
What happens? The Pyrex glass is safe on one device but is not so resistant when you replace it from one device to another.
Take a Pyrex dish out of the freezer and put it in the microwave oven right away. You will receive an explosion and pieces of glass everywhere.
You will even want to blame the manufacturer of Pyrex for telling you lies, but this is just on you.
How will the Pyrex glassware act when placed hot from the microwave oven into the fridge?
Change temperature rapidly
Shatter
Crack
Get thermal shock
So Pyrex is absolutely safe for use in the microwave oven under certain conditions.
Don't pour hot liquids in cold Pyrex measuring cups, and never put hot Pyrex dish on a very cold surface. Don't change the temperature instantly; preheat Pyrex cup or dish or bowl before replacing it elsewhere where the temperature differs a lot (we mean extreme temperatures like 100-120 degrees Celsius).
Also, you should never microwave an empty Pyrex cup for whatever the reason.
Which Pyrex Dish is the Best for Microwaving?
This depends on your tastes and methods of cooking. Some people prefer the bowls while others use dishes and cups.
Many users find a standard Pyrex glass jug the most convenient when microwaving. It's good to have a handle which allows to easily get the jug out of the microwave oven when the food is ready.
Also, if your recipe requires that you interrupt in the microwaving process every now and then to stir the dish or add some ingredients in the middle of cooking, the Pyrex glass jug is a very good decision to hold and stir or whisk or pour in something.
You may prefer to use different types of glassware for different types of recipes, but in fact, your Pyrex glass jug can be as good for a soup as it can be for a chocolate cake or macaroni.
Google for "any microwave recipe in a mug" and use your Pyrex jug to cook it. You will be more than happy to learn how many great yummy dishes you are able to microwave now.
The Pyrex glassware goes in different shapes and sizes:
0.25-liter jugs are good for cupcakes or cheesecakes
0.5-liter dishes will be perfect for soups and porridges
1-liter bowls are very convenient to microwave yogurt, broths, or vegetables
Can You Microwave Pyrex Lids?
Now that you know that Pyrex glassware is microwave-safe (if only you do not let it undergo the extreme temperatures) you want to know more. Are the lids that go with the Pyrex jugs, bowls, cups, and dishes heat-resistant?
The official Pyrex website reassures that Pyrex glass is microwave- and dishwasher safe. The Pyrex lids are said to be same heat-resistant.
So the only manipulation with Pyrex glassware and the microwave oven that you should really avoid is the thermal shock.