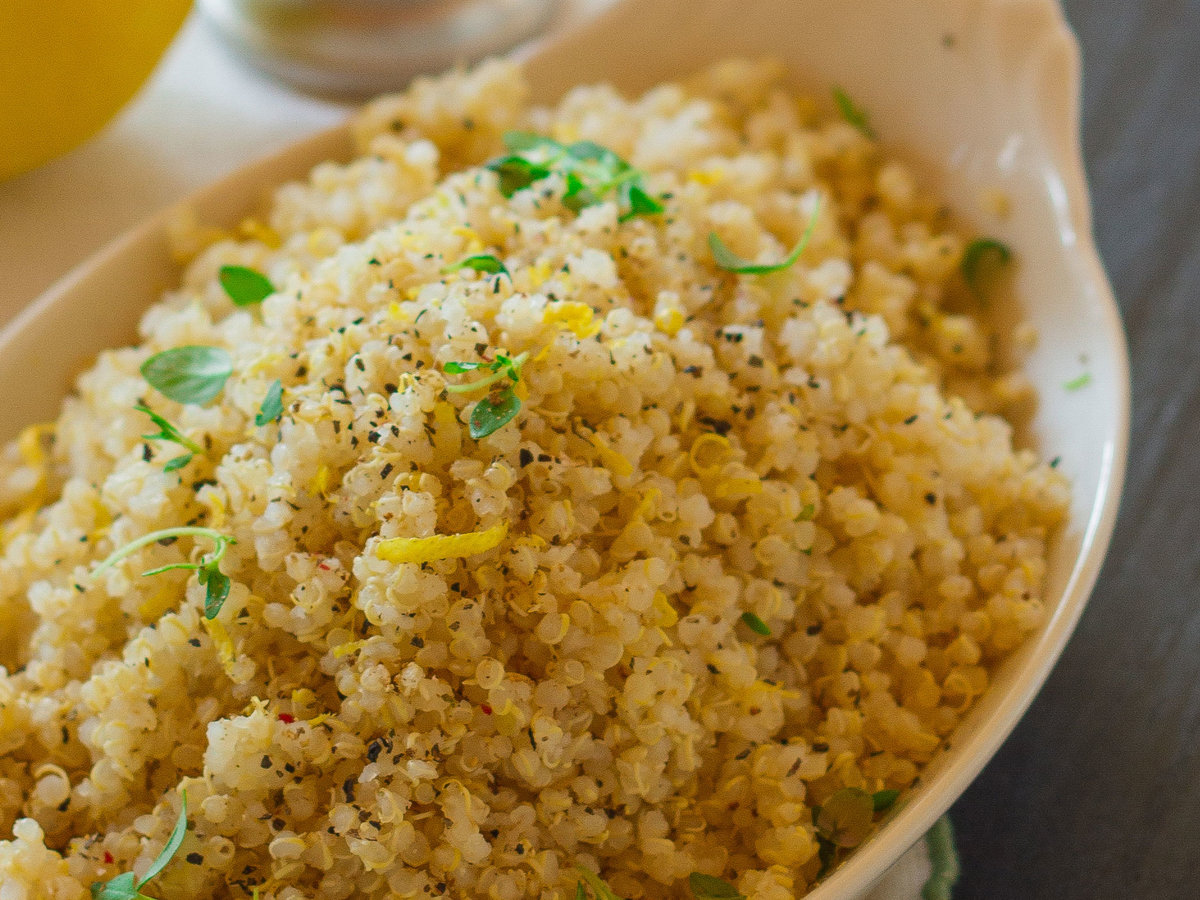 Q: It happens so that you are neither able to cook in the kitchen nor willing to order food in the nearest restaurant. But if you have a microwave oven, you can boil, fry or stew food there. This is a top device in the office, at school, and in the hospital. As a follower of a healthy diet, I often cook quinoa and today I asked myself "Can I microwave it?" I'm sure it's possible, I just don't know how to do it right.
What Is Quinoa and Where Can I Buy It?
Quinoa is a cereal product that resembles buckwheat or corn very much.
You can often use quinoa as a side dish for meat or fish, or cook as an independent dish.
The cereal is healthy organic food thanks to a great number of vitamins and microelements in it. Check just a few:
Vitamins A, B1, B2, B3, B5, B6, B9, C, E
Iron
Potassium
Calcium
Copper
Manganese
Phosphorus
Zinc
Quinoa can't be easily found on the shelves of the stores in some countries, so you should better look on the internet for stores which sell the organic products.
In fact, quinoa has many reasons to be named one of the most useful products. It has more riboflavin, fiber, complex carbohydrates and folic acid than wheat, barley, and rice.
Quinoa sprouts are very useful too. You can add them to salads and other dishes that will help you to lose weight and keep fit.
It is almost completely absorbed by the body and can be a good substitute for breast milk in the adulthood. The grains are the source of the whole vegetable protein that is necessary for the maintenance of energy and forces in the body.
These features make quinoa an indispensable product for pregnant women, children, and people who engage in heavy physical or mental labor.
What is more, quinoa does not contain gluten.
Eat quinoa regularly and forget about such diseases as:
Arthritis
Diabetes
Cardiovascular diseases
Headaches
Excess weight
Quinoa has a slightly nutty taste with the aroma of grass.
Broccoli with Quinoa and Green Soybeans
All you need is broccoli, quinoa, green soybeans, parsley, olive oil, and salt.
Wash and cut broccoli into pieces, then put in the microwaveable bowl and add water, olive oil and salt.
Cover the bowl with a humid paper towel and microwave for two minutes at full power.
Put half a glass of quinoa in another heat-resistant bowl and pour in a glass of water. Cover the bowl with a plate and microwave for five minutes.
Take quinoa out of the microwave oven, stir and let it sit for ten minutes.
When all the ingredients are ready, mix them together and salt to your taste or add some sauce (e.g. vinaigrette or French dressing).
Quinoa tastes best with thyme, basil, rosemary, garlic, lime, chili pepper or caraway.
Quinoa with Maple Syrup and Cinnamon
Ingredients:
Quinoa – 0.5 glass
Cold water – 1 glass
Cinnamon – 0.5 tsp
Butter – 2 tbs
Milk or cream to your taste
Maple syrup to your taste
Banana slices for decoration
Preparation:
Rinse quinoa thoroughly under running water. Pour in the cold water, add cinnamon and butter.
Microwave the bowl for four minutes at high power.
As soon as you take the dish out, stir it with a fork and send back to the microwave oven for three minutes.
Take out, cover with a food foil and let it sit for two minutes more.
Once again, loosen quinoa with a fork, add the rest of butter, maple syrup, and milk or cream to your taste.
Decorate with banana slices and serve for breakfast, lunch or dinner.