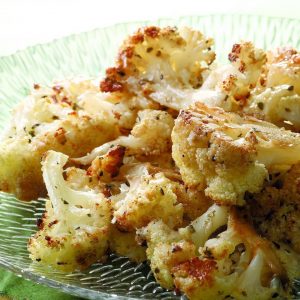 Q: This useful vegetable is just a finding for those who want to lose weight and stay fit. I say so, because this is my favorite way to get rid of excess weight, besides the cauliflower is simply adored by kids (well, many of them if not all). The question is Will microwaves affect the miraculous properties of cauliflower?
What Is the Proper Method to Microwave Cauliflower?
You can eat cauliflower inflorescences in different ways, be it fried, stewed, marinated, or baked. The common rule for all of these cooking methods is to have the cauliflower pre-boiled.
At the beginning of a preparation process, choose fresh cauliflower inflorescences with even and whole surfaces. The vegetable should not have dark stains or unpleasant odor.
You can also buy frozen cauliflower and cook it. If you feel comfortable with this idea and you go to the supermarket to turn it into reality, remember to look for whole inflorescences, not small pieces.
Besides, pay attention to the best before the date of such a veggie.
Microwaving cauliflower is very easy.
This is how you should organize the entire process:
Divide the cauliflower into inflorescences and rinse under running water
Put the pieces of the veggie in a special microwaveable container and add some water to bottom it (2 cups of water for 250-300 grams of cauliflower)
Cover tightly with a lid
Microwave the dish for three minutes at full power
At the end of microwaving, add a pinch of salt to the bowl and microwave for three more minutes
Check the cauliflower for readiness. It should be relevantly soft
Use a colander to drain the water and process the cauliflower as needed
Just like any other cabbage, the cauliflower has no brisk taste.
Therefore, it is usually prepared with products which can give it a taste.
We will share a couple of the best recipes with you. You'll be able to cook a fast and healthy side dish for meat or fish, or julienne, or a tasty, self-sufficient dietary dish.
Microwave Cauliflower with Cheese
The dish can best be served for lunch or dinner.
Ingredients:
Cauliflower – 1 head
Grated cheese – 2/3 cups
Mayonnaise – ½ cups
Mustard – 1 tsp
Water – 80 ml
Salt, paprika
Onion – 1 tbsp
Preparation:
Peel the onion and chop it finely. Grate the cheese.
Put the cauliflower in a large bowl, pour in water, cover with the lid, and boil in the microwave oven for about 8 minutes then drain the water.
In a separate bowl, mix mustard, onion, and mayonnaise, and pour the mixture over the cauliflower.
Sprinkle with cheese and paprika, and microwave again uncovered for a couple of minutes. Your aim is to melt the cheese.
How to Microwave Frozen Cauliflower?
That's all good if you have a fresh head of cauliflower and can cook it right away.
Sometimes you do not have such an opportunity so you need to put it in a freezer or buy a packet of frozen vegetables.
Now you will learn the best way to microwave frozen cauliflower.
This is even easier to do, because frozen cauliflower is something you do not need to wash, drain, peel, and cut.
You just take it out of the freezer and cook.
So take your cauliflower out of the fridge and don't defrost it.
Boil water in the microwave oven, in a kettle or on the stove, pour it into a large bowl and dip the frozen cauliflower inflorescences in the boiling water.
This method of microwaving frozen cauliflower takes around 9 minutes.
Here are the figures, if you like:
400 grams of cauliflower
½ cup of water
5 minutes of microwaving at 800 Watt
Stir and cook again for another 5 minutes.