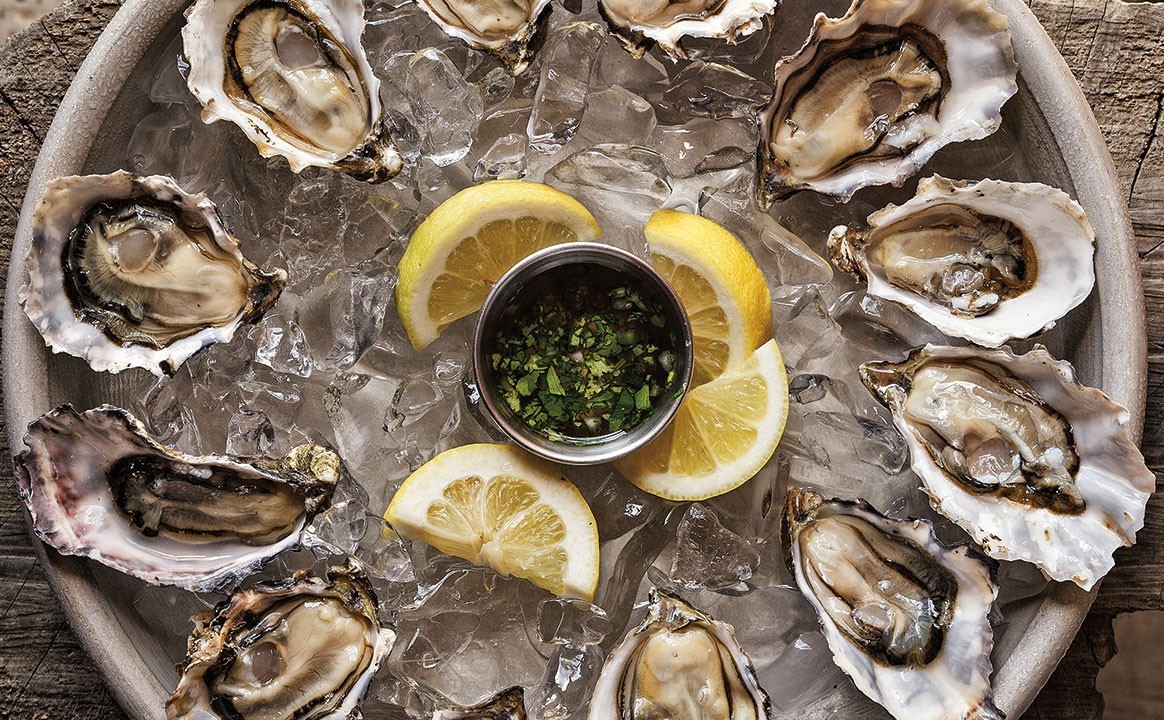 Q: A simple question that makes you think twice or thrice: Can you microwave oysters? Regarding their price and being placed where delicacies often are, oysters are not the kind of food you would want to go and throw in the garbage once you fail cooking it. Here's what you can do.
How to Microwave Oysters?
Usually, to microwave oysters, you need to have them in half shells. If you fail to open the shells, you fail to eat oysters. Not that you don't have a sharp knife at home, but just in case.
The microwave oven is that unique device that will get you out of the difficult situation.
To open the oysters in the microwave oven is as easy as one-two-three. Place oysters on their roundish side on a heat-resistant plate and cover with a paper towel. Warm up in the microwave oven for a few seconds until they open themselves.
After opening, you can simply boil them or cook some more complicated recipes.
How Long Do You Microwave Oysters?
Almost instantly. The cooking time is only one minute for both the oysters in shells and without them.
In the first case you need to wait for the opening of the half shells, and in the second the dish must be removed from the microwave oven in a minute.
This is a bad idea to keep oysters in boiling water. By doing so, you will turn them into less succulent creatures with poor taste.
A Breakthrough Recipe For Microwaving Oysters
Ingredients:
Oysters – 12 pcs
Tomato sauce – 2 tbs
Bacon – 3 pcs
Black ground pepper
Preparation:
First of all, rinse the oysters well under cold running water, then drain and open them.
The flesh must remain in the deeper shell. Well, you can use the above-mentioned lifehack for opening oysters in the microwave oven.
Place the oysters on a baking sheet.
Fill them evenly with the prepared tomato sauce and sprinkle with pepper.
Slice bacon and then chop the slices into cubes. Top each oyster with the bacon.
Microwave oysters for 6-8 minutes at middle power until the bacon gets crusty.
When ready, take the dish out of the microwave and cool slightly. Gently lay them on the serving dish previously sprinkled with small ice cubes or large salt dices.
This recipe is perfect for a home party, or it will suit as a snack when your friends are here for a soccer match.
After all, the aroma of oysters cooked according to this recipe will not fade for a long time.
Catching and Helpful Oyster Tips
Due to the large content of protein and iodine, oysters are called to increase the potency and general state of immunity. Zinc in them helps to prevent the development of harmful bacteria in human body.
Make sure that you do not have any allergic reactions to mollusks.
Once you've opened the shell, you must cook and/or eat the oyster immediately.
Keep the closed shells in the fridge for no longer than 2 weeks.
To decorate oyster dish, you can use any fresh herbs, which you should previously wash, drain and chop.
Serve oysters on a big serving dish, decorated with vegetables or slices of a lemon, and red or black caviar.
If you have never tried oysters, then you should have heard different myths about them crunching in your mouth. Microwave oysters following our recipe, because they are not only delicious but also extremely useful for your body.
You can keep your figure slim by regular consumption of seafood.
Large oysters are usually somewhat harsh, while small ones have a delicate taste. Most often they are baked in breadcrumbs or spices, with the addition of bacon, topped with cheese and fresh herbs. They can be added to various broths and salads.