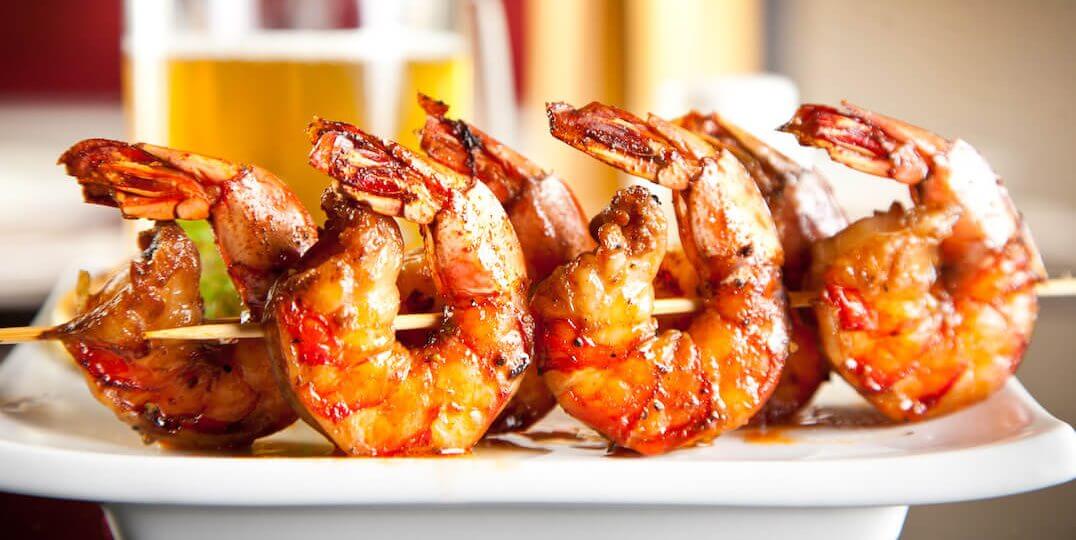 Q: Can you imagine your vacation at the seaside without seafood? We can't. Shrimps taste so good when served with cold beer or white wine. You can buy them cooked and enjoy them in a good company or you may buy them fresh or frozen. If your choice fell on the last option, you might wonder how to cook them. Can a microwave oven be one of the possible methods when we come to defrosting and cooking shrimps?
How to Defrost Shrimps in the Microwave?
There is a couple of methods to do so.
Method No 1:
Place frozen shrimps in a deep saucepan
Prepare a special mixture of four tablespoons of soy vinegar, one teaspoon of black pepper, two tablespoons of olive oil and two teaspoons of salt
Pour this mixture over the shrimps in the saucepan and mix thoroughly, but carefully, so you do not damage the shrimps
Finally, put the saucepan in the microwave and cook at medium power for about 9 to 11 minutes
Shrimps are ready for use
Method No 2:
Put 1 kg of shrimp into a bowl and put it in a microwave to defrost
Defreeze until the water has drained
Take the bowl out of the microwave, lay out one pack of butter on top of the shrimps, salt it well, squeeze in half the lemon and put it back in the microwave
Cook until hot, the butter should completely melt
You can interfere once in the process to check the readiness
Is Shrimp a Dietary Product?
Shrimp dishes appear at our tables quite often. They are cooked in a microwave or in the oven. They serve as a separate dish or are added to salads.
Many years ago they were considered delicacies and cooked in the restaurants for VIP persons only.
Now that shrimp is available in almost every shop, there is not problem to buy and cook them at home.
Although, few people know how to properly prepare them to boil, fry, bake or salt…
In fact, shrimp is a truly valuable dietary product. It has only 97 calories per 100 grams. They contain a lot of protein and little fat. In this case, you can perfectly satisfy the hunger without worrying for the figure.
There are even less calories in boiled shrimps.
Nutritionists do not advise to fry or bake them, because frying increases the content of harmful cholesterol and up to 242 calories in them (up to 175 calories per 100 g when baked.)
How to Cook Shrimps in the Microwave?
Microwaving shrimp is convenient, fast and harmless. The microwave oven also preserves their natural taste.
Anyway, shrimp is a very delicate product, so you have to be careful and tender when you cook them.
We are happy to share a few simplest methods for you to choose.
Defreeze the product as soon as you bring it home from the supermarket.
If you did not manage to do this naturally, you can unfreeze it in the microwave oven. The best is to open the package immediately, take out the contents, sprinkle spices and cook frozen shrimps in the microwave oven. This will reduce the time you spend on defrosting.
If you choose ready-made shrimp in no time to cook, then simply defrost it in the microwave for 3-4 minutes.
How to Boil Shrimp in the Microwave?
Remove the package and place the shrimps in the bowl or a pan suitable for the microwave.
Cover and turn on the desired cooking mode at full capacity.
After the microwave has switched off, mix it and put it back for another couple of minutes.
How do you know if the dish is ready? Look carefully: shrimp will turn pink and lose transparency.
Thus, it is possible to boil shrimps in the microwave oven, just add the vegetables and spices you love or follow any of the recipes you like.
Can I Use Grill Mode to Microwave Shrimp?
Yes, if you like a crispy golden crust. Here's the easiest recipe for you:
Mix a little butter or oil with lemon juice
Add one squeezed garlic clove to the mixture
Salt and mix
Pour on top of the frozen shrimps
If you possess some time, wait for 30 minutes until the shrimps are soaked in sauce
Otherwise, grill them right away for 7-12 minutes at maximum power
Open the microwave and check the crust. If it's not crispy yet, microwave again for another 3-4 minutes
For this recipe, you can use different marinades with the addition of white onions, greens, vegetables or whatever you like.