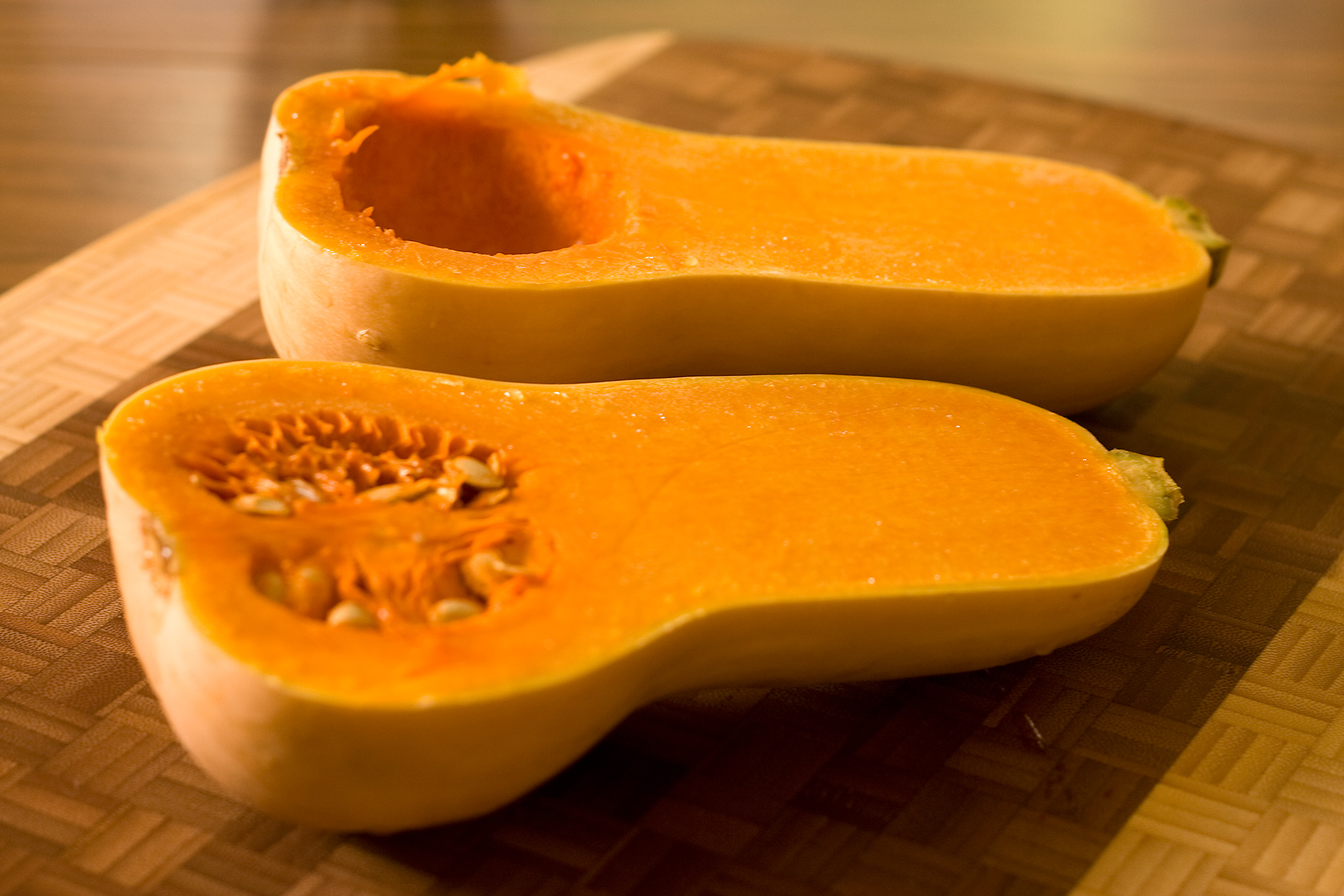 Q: I know that new squash contains a lot of nutritional minerals and vitamins, but I don't know whether I can microwave it and still preserve all of the useful qualities. Squash is present on my everyday dietary menu. Yet, it's a great ingredient for vegetable casseroles and tastes unforgettable when stuffed with meat. I would like to know if I can microwave squash and what exactly can I cook with squash in the microwave oven.
What Is the Right Method of Microwaving Squash?
The best practices of microwaving squash include baking, frying and mousse cooking.
As far as the microwave oven doesn't demand much oil, we can microwave dietary squash, which does not increase the cholesterol level in blood and is less caloric.
When you fry squash, a lot of oil is absorbed by the vegetable, thus the number of calories in it multiplies by ten.
Would you like to know a few secrets of microwaving an outstanding squash? Here you are:
Take only new and fresh squash
Set the microwave oven to the highest power
If you are going to microwave squash with meat, the meat should be fresh and of high quality
Make several holes on the surface of the vegetables so that they do not burst when microwaved
The pieces of vegetables must be as much identical in size as possible, otherwise, they won't boil/bake evenly
If the pieces are too large, turn them to the other side in the middle of microwaving
Add pepper and salt in the end of cooking the squash in the microwave oven
The Fastest Squash in the Microwave Ever
Ingredients:
Sour cream – 2 tbs
Mayonnaise – 2 tbs
New squash – 2 pcs
Sunflower oil – 1 tbs
Spices
Salt
Preparation:
Wash the squash, clean it from the seeds and rinse with running water.
Cut the squash into small thin slices and place in one layer on the oiled dish.
Microwave the squash in the oven for 10 minutes at full power.
You are allowed to serve the microwaved squash with the sour cream and mayonnaise sauce.
Can I Bake Squash With Cheese in the Microwave?
Of course, the dish is unbelievably tasty and easy.
This fast recipe is especially good for men and kids who hate waiting for their meal to be prepared.
What is more, you don't need any oil here.
Ingredients:
Cheese – 200 g
Sour cream 15% – 2 tbs
Middle-sized squash – 2 pcs
Garlic cloves – 2-3 pcs
Black ground pepper
Salt
Preparation:
First, clean the squash from dirt, seeds, and tips. Then cut them into rings up to 5 mm thick (the thinner the faster they will be cooked).
Grate cheese and squeeze the peeled garlic cloves with a press. On the glass tray, line the parchment and lay the pieces of vegetables seasoned with salt, pepper, and garlic.
Each squash circle should be smeared with sour cream then sprinkled with cheese.
Microwave the squash for 15 minutes at middle power (450-500 Watt).
Sprinkle the ready-made snack with freshly chopped herbs.
How to Microwave Squash With Chicken Filet?
Microwaved squash is considered a wonderful analog to fried and baked in the oven vegetables.
To prepare the squash with chicken meat, you don't necessarily need to have a strict set of ingredients. Listen to your heart and create own masterpiece based on our suggestions.
For this dish, you will need:
Squash
Chicken Filet
Parsley
Tomatoes
Black ground pepper
Salt
Preparation:
Wash and dry the squash then cut them into thin vertical stripes.
You will twist them into rolls, so in order not to break the squash in the process of rolling, fry them in a small amount of vegetable oil in the pan.
In the end of frying, let the squash lie on paper towels to give out extra oil.
Beat the chicken filet with a kitchen hammer, cut into strips, salt and pepper afterward.
On a stripe of fried squash, place a piece of chicken filet, a tomato slice, and top with a branch of fresh parsley or dill.
Make rolls and place them on a microwave-safe dish.
Cook in the microwave oven for 20 minutes at 650 Watt.