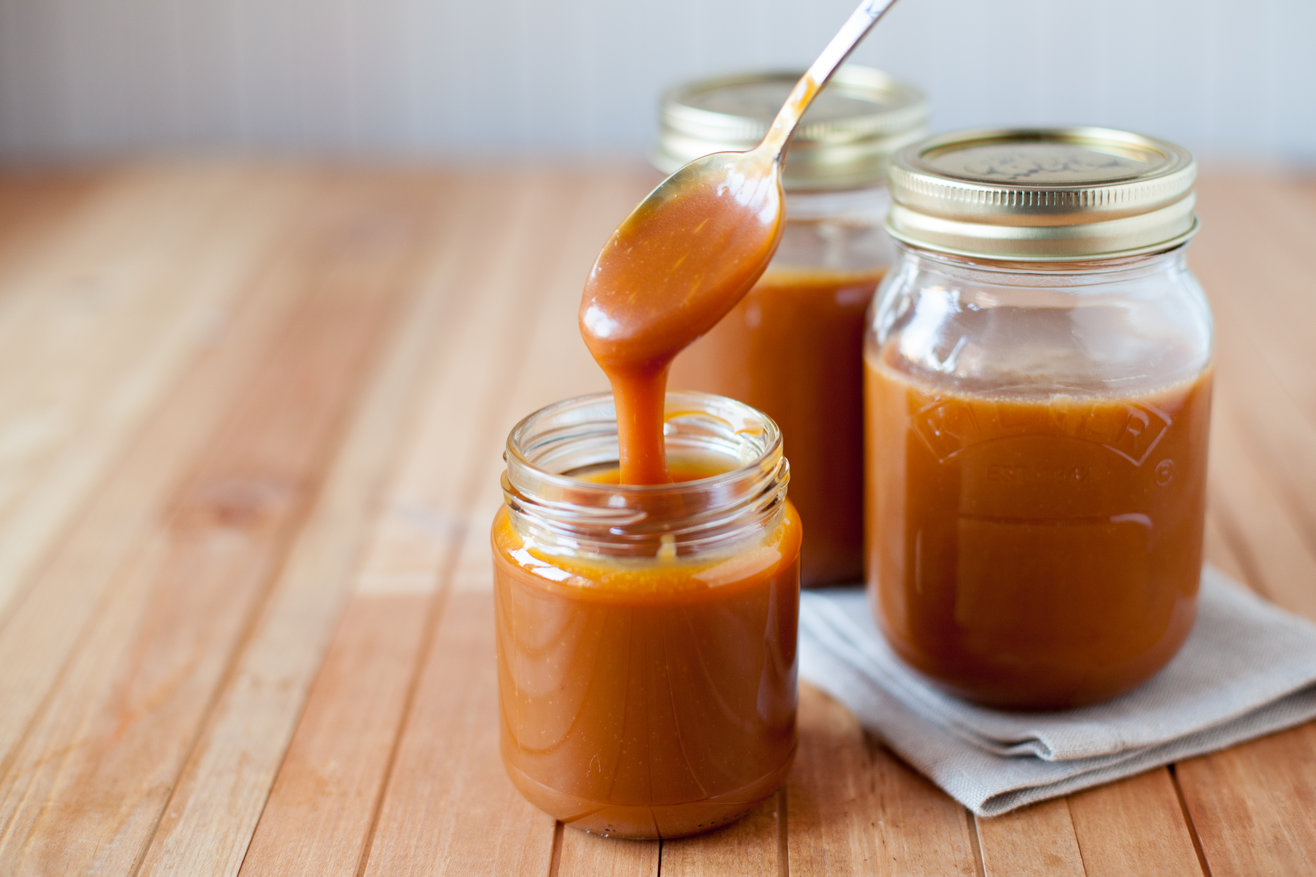 Q: If you are reading this, you are obviously an irresistible sweet tooth. You tried loads of desserts and know every other sort of cake that local confectioneries have to offer. Maybe we are mistaking and you just sit here and think to yourself, "what on earth is that dulce de leche?" Nevertheless, you all have one thing in common and that's your desire to cook it. So the only question that may arise here is, can I microwave dulce de leche? (OK, we'll also tell you what it is.)
What is Dulce de Leche?
This traditional Latin American confection is produced from caramelized milk. Sometimes you can add baking soda and vanilla to make the process faster and the product more delicious.
Another (an easier) way to make dulce de leche is to boil condensed milk in a water bath or microwave it!
It should be said that when you prepare dulce de leche from the caramelized milk, you will get something between caramel and nougat, and not that sweet as boiled condensed milk.
The simplest use of dulce de leche is to smear it on toasts!
It is also commonly used in desserts like waffles, cakes, pancakes, alfajores, ice-cream, candies, latte etc.
Can I Microwave Dulce de Leche?
You won't believe it but the answer is, yes you can! And what is even more surprising you do not need more than 10 minutes for the whole process!
Now imagine you were about to stand at the oven and to stir milk for about 1.5-2 hours… Take a heat-resistant tableware, all the necessary ingredients and get ready for the best experience of making dulce de leche.
Of course, there are a few secrets that you have to know before you start:
You need to figure out how your microwave behave, so you can control well the process
Make sure that you have a big enough glass dish so you don't have to stop your oven every 10 seconds to check the confection
Don't forget to stir the mass if you see that it is uneven or adheres to the walls of the dish
In some microwaves, it may take less than 10 minutes at full power to make dulce de leche
If you see that your mass loses too much moisture, don't panic and just add some warm milk
Take a large glass or ceramic bowl (dulce de leche hates plastic)
Ingredients for the easiest ever recipe:
1 can of sweetened condensed milk (410 ml)
You'll get 4-5 portions of dulce de leche from this amount of milk
Preparation:
Pour the milk into a large bowl, throw out the can
Set your microwave oven at 700 Watt and place the bowl. Microwave for 2 minutes
When it stopped, take the bowl out and stir the mass
Put it back to the oven and microwave for other 2 minutes (the milk loves boiling over, you know)
Repeat actions in the next 8 minutes or so until you are happy with the consistency and colour (tastes differ)
How to Bake Chocolate Cupcakes with Dulce de Leche in the Microwave?
This is a very cool recipe to cook when the guests are on the doorstep.
Ingredients:
Sunflower oil – 50 g
Flour – 2 tbs
Baking powder – 1 tsp
Dulce de leche – 2 tbs
Cocoa powder – 2 tbs
Milk – 2 tbs
Sugar – 2 tbs
Egg – 1 pc
Ideally, use ceramic molds to make cupcakes. If you don't have them at hand, that's all right, go creative and make one big cake.
Mix all the ingredients except dulce de leche in a bowl.
Fill every mold with a small portion of thick dulce de leche and pour the batter on top.
Microwave your cupcakes for 3-4 minutes at full power.