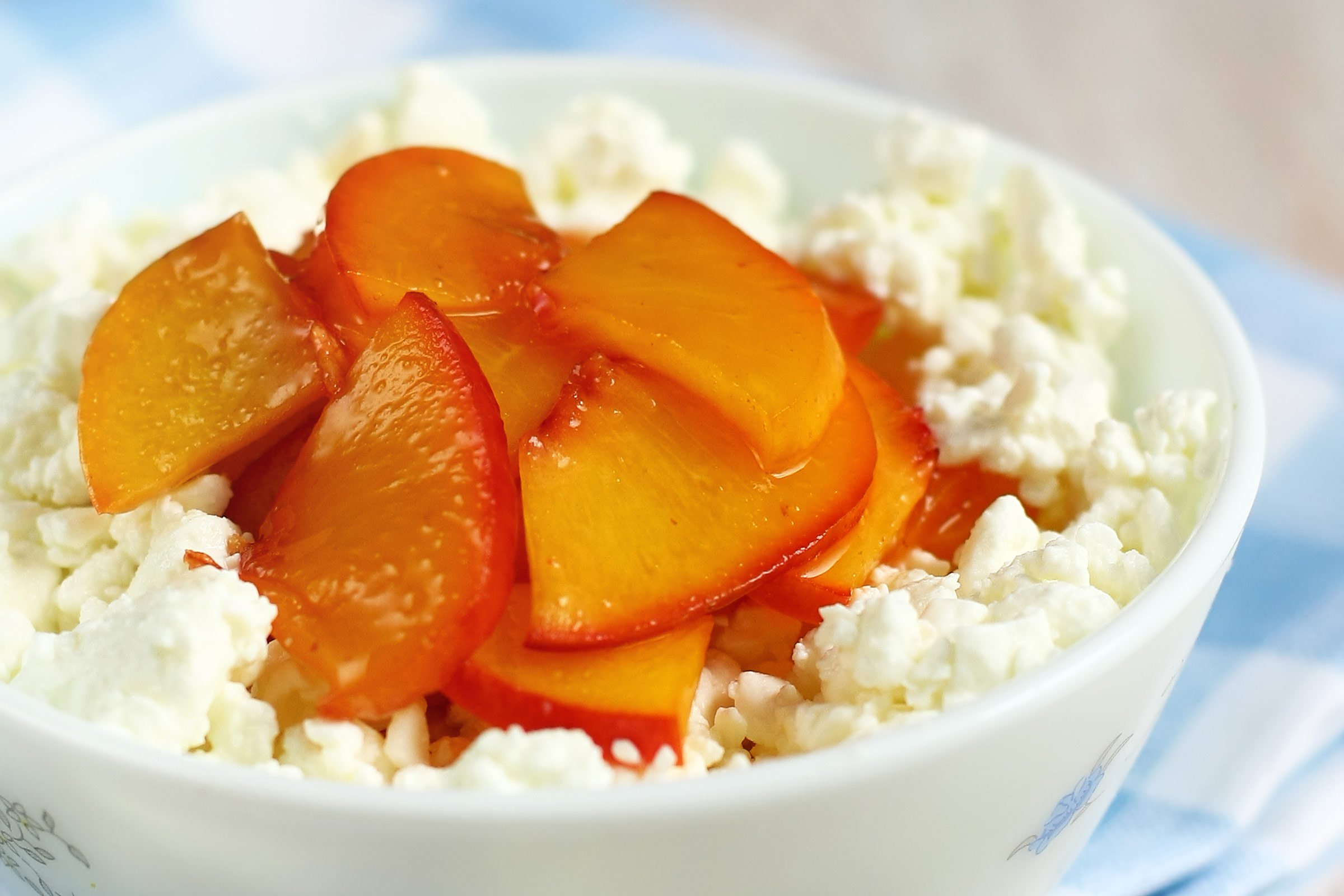 Q: Did you know that you could not only cook cottage cheese in a microwave but also make it there? Can cottage cheese, which is so healthy, so nutritious, and so delicate, be as easy to microwave? Keep reading.
How Can I Make Cottage Cheese in a Microwave?
Before you read the answer to this question, let's look back to the types of cottage cheese to know exactly what you need.
There are four types of cottage cheese:
Non-fat (<0.5 g milkfat/serving) – this cottage cheese is the less healthy, and it's usually processed so if you are not keeping to some terribly strict food diet then go for the low-fat or regular cottage cheese.
Low-fat (1.5% – 2% milkfat) – healthy and natural low-fat cottage cheese is perfect for many dishes and people on diet. You'll certainly love feta, mozzarella, parmesan, ricotta… Yum!
Regular (4% milkfat) – ever heard of a perfectly balanced diet? Regular cottage cheese is one of the champions here. Rich in protein, calcium, amino acids, fatty acids and so on. Healthy is the right word.
Now you are ready to make your ideal homemade cottage cheese in a microwave.
The best way is to take fat whole milk (pasteurized is appropriate too). Besides, you will need one glass of kefir or some sugar free yogurt.
Take two liters of milk and heat up to the room temperature
Pour a glass of kefir or yogurt in the milk (better use homemade or the brand that you trust)
Leave it in a warm place for 6 to 10 hours to curdle
Pour into a glass or ceramic ovenware (bigger size so the milk won't boil over) and microwave it for 10 minutes at full power
Check it. If the milk is not completely curdled, warm it up for another 5 minutes
When the resulting mass is ready, drain it into a strainer covered with gauze
Collect the ends of the gauze in a bun and hang your future cottage cheese up to give the whey completely off
Frequently asked question: how much cottage cheese do I get from this amount (2 liters) of milk?
Answer: 260-300 grams.
Can I Lose Weight with Cottage Cheese?
If you decided to lose weight and use cottage cheese for this purpose, you're on the right track. There are so many different cottage cheese diets you may choose from. Still we recommend that you consult a nutritionist and stay healthy and happy.
These are the most important fat killers that cottage cheese contains:
Calcium and protein
Low calorie. It speaks for itself
Phosphorus
Iron
Magnesium
Vitamins and lactobacilli
A complete complex of amino acids
How to Microwave Cottage Cheese Pudding?
Following this recipe for a curd or cottage cheese pudding in a microwave will give you a delicious protein dish which is perfect for children and sportsmen. It will also be good for people who prefer eating healthy to the body and harmless to the figure.
Cottage cheese puddings are often baked with semolina and they are really delicious like that. But if you don't use it, never mind, the dish will be even less caloric. If you prefer to cook it with neither flour nor semolina, then the pudding will be lighter, and its consistency will resemble of a soufflet.
Ingredients:
Cottage cheese – 500 grams
Sugar – 100 grams
4 eggs
Semolina – 40 grams
A pinch of salt
A pinch of vanilla sugar
½ teaspoon of baking powder
Preparation:
Add sugar, salt, semolina, egg-yolks and vanilla sugar to cottage cheese and mash with a fork.
Beat the egg whites until stiff (beat cold whites with a pinch of salt to get the best results).
Add the whites to the curd and mix everything gently.
Microwave it for 10-12 minutes at 850 Watt.