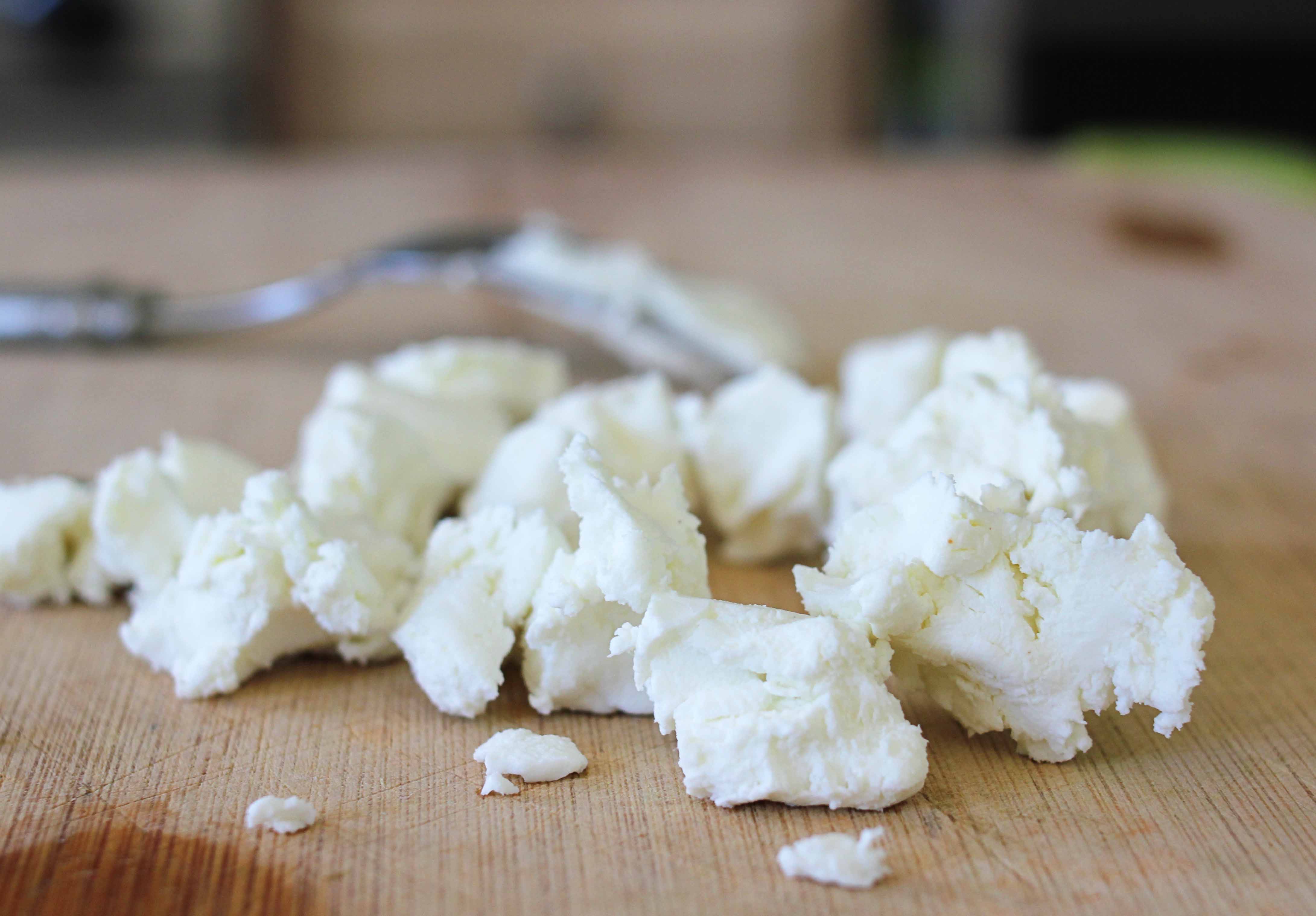 Q: Some friends call me a gourmet and this is close to the truth. I love trying all of the cuisines that I can find in every village or town when I travel. Once a French family hosted me; they served a traditional goat cheese salad and melted my heart by this. The next day in the morning I was ready to suffer a heart attack! The mistress put the leftovers in a microwave oven. Nothing bad happened then, but now I have a question, Is it right to microwave goat cheese or the dishes that contain this dairy product?
What Happens When You Microwave Goat Cheese?
As you probably know, dairy products are not likely to go in the microwave oven. Many will convince you that this is not healthy at all.
The truth is, when you microwave goat cheese for more than 30 seconds at high power, it will most obviously become rubbery and hardly resemble of a nice smooth piece of goat cheese that you sent to the microwave half a minute ago.
Of course, you are not prohibited to try it and explore the potentialities of your microwave oven or goat cheese, but again, we highly recommend you do not exceed the time of microwaving goat cheese for more than 30 seconds.
It depends on your kitchen device, power, mode etc. Just do your best in order to not spoil the delicate product.
To sum up, goat cheese can go in the microwave for 10-20 seconds:
Take a microwave-safe plate
Place a piece of goat cheese that you need to warm
Make sure you do not cover it
Set the microwave oven at the middle or full power and warm for 15-20 seconds
Check the cheese. If it's a little melted, take the plate out of the oven
Now you can use it for toasts, sandwiches or salads
Let's move forward and see how the goat cheese in the microwave oven can transform into some tasty and healthy meals.
I Warmed Goat Cheese in the Microwave, What's Next?
Now you can follow one of the steps below for the festive mood of your belly:
Open a pack of toasts or slice a fresh-baked bagel, cut warm goat cheese into pieces and spread over, top with pieces of tomatoes and sprinkle some olive oil
Microwave a chocolate bar to melt it, dip the goat cheese slices in it, and sprinkle with chopped hazelnuts
Bake potatoes and top with soft goat cheese to replace sour cream
Cut into small pieces and add to your fresh vegetable salad
Add it to your noodles
Beet & Orange & Goat Cheese Salad Using Microwave
For this salad, you will need to soften goat cheese in the microwave oven and bake the beets in the microwave oven, too.
Ingredients:
700 g of beetroot (peeled and cut into halves)
1 pc of red orange
1 tbs of shallot (finely chopped)
2 tbs of crumbled softened goat cheese
1/3 cup of unsalted pistachios (fried and chopped)
2 cups of small lettuce leaves
1/2 tsp of Dijon mustard
1/4 tsp of black ground pepper
1/8 tsp of salt
2 tbs of walnut oil
Preparation:
Wrap beetroot in foil or parchment and cook in the microwave oven for 8 minutes until soft.
Let it stand at room temperature for 5 minutes, and then cut into slices.
Take a large bowl, divide the orange into slices there, and clean from the films (the juice should drain into the bowl). Put aside.
In the bowl with orange juice, mix olive oil, shallots, mustard, pepper, and salt. Put beets, lettuce leaves, and orange slices into the dressing, mix gently.
Sprinkle the beet & orange salad with pistachios and goat cheese.