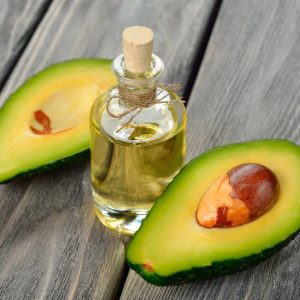 Q: Avocado oil is sometimes called a youth vitamin. It's full of useful minerals and vitamins. We use avocado oil in the culinary art to make dishes rich in vitamin E (avocado oil contains 5 times more vitamin E than olive oil does.) It was sad to learn that most of the oils can't be heated, because they will lose their nutritious qualities. Does it concern the avocado oil? What if we put it in the microwave for a few seconds?
Is Avocado Oil Good to Microwave?
The thing is that avocado oil is very good for frying, boiling and other cooking methods which require the oils that are not afraid of high temperatures.
Just look through the information below to understand why the avocado oil gains so much popularity these days.
You will agree that you've made the right choice by having put it on the pedestal in your kitchen.
Mono-fatty acids make the avocado oil effectively absorbed by the skin (it softens it, improves color, enriches with vitamins)
Unique nutritional and regenerating properties (penetrates deep into the tissues, has a rejuvenating effect with over-dried, fading skin; especially gently nourishes and rejuvenates the delicate skin around the eyes)
Eliminates dehydration of the epidermis, retains moisture in the skin
Vitamins from avocado oil nourish nails, eyelashes, hair and skin, act as an antioxidant, stop the aging process, activate cell regeneration
Remove cellulite thanks to the ability to increase the elasticity of the skin
Essential component for the care of colored hair (it is used for all types of hair to give them elasticity, silkiness and brittleness)
It can be used for children's cosmetics
Now we confess that the avocado oil is just the product you can't refuse having in your house.
And it can be microwaved. The point at which the avocado oil turns into steam is 270 degrees Celsius. So microwaving it for a few seconds will probably cause no harm to your precious delicacies.
Pour your avocado oil in a heat-resistant container and microwave for about 20 seconds at high power. Then use for a hair mask, a salad or baby lotion.
What is more, warm avocado oil will never change the taste of your food.
Why is Avocado Oil So Healthy?
Avocado contains saturated and unsaturated fatty acids. They are rich in:
Carbohydrates
Proteins
Minerals
Lecithin
Vitamins A, B, D and E
Phosphatides
Essential oils and amino acids
Iron
Phosphorus
Magnesium
Iodine
Zinc
Potassium
Calcium
How to Make a Salad with Avocado Oil, Spinach and Salmon Using Microwave?
We suggest you to cook a very special and yummy salad with avocado oil in the microwave, which will bring you energy, good mood and repletion.
Ingredients:
Fresh young spinach – 125 g
Oranges – 3 pcs
Avocado – 3 pcs
Red grapefruits – 1 pc
Cold smoked salmon – 200 g
Lime – 1 pc
Almond oil – 2 tbs
Salt
Black pepper
Peeled pumpkin seeds
Sweet red onion – 1 pc
Preparation:
Peel grapefruit and oranges so that the entire white shell is removed and the flesh is visible.
Cut half of the orange and put it off.
From the remaining oranges and grapefruit, cut the lobules with a sharp knife, ruthlessly removing all the white streaks. If the grapefruit is large, cut the slices in half.
Squeeze the juice from the lime halves and set aside.
Cut the onion in two halves and cut them as thin as possible into half rings.
Peel the avocado in any way you know or with a special device, remove the stone.
Cut the avocado halves into slices of about 0.5 cm thick.
Immediately pour the sliced avocado with lime juice to prevent blackening.
In a large bowl, mix the leaves of young spinach, citric slices, avocado, onion and thinly cut salmon or any other red fish sliced in the same way. If you could not buy a cold smoked one, you can take salted salmon. But it's more convenient to cut smoked fish – it keeps the shape better.
Pour avocado oil in the glass bowl and microwave for 15-20 seconds.
Add squeezed orange juice, salt and pepper and mix well with the avocado oil.
Season the salad with this dressing and mix again.
Serve immediately, sprinkling pumpkin seeds on top.